We were very fortunate recently to have some real feedback from some of our clients. As part of our service we regularly take feedback to ensure that we're on the right track when it comes to project or campaign expectations.
Here below are video testimonials from our clients:

1. MOTIVATE
Testimonial provided by Gina: Editor of Motivate Publishing
"Motivate is the longest established English publisher in the region and we have been publishing here for almost forty years. For Motivate, Emirates woman is one of our most important brands. It's a legacy brand, it's thirty-seven years old and so our fore into digital development was an important part of the growth. We decided to partner with Grow because they had expertise in being able to help us reach the audience and the commercial objectives that we set out.
We started to work with Grow when we were looking at developing our digital properties. It became important to us to develop our legacy brands particularly and with emirateswoman.com we decided to partner with grow to help us to amplify the audience and the opportunities around developing that side.
Grow helped us to create a very, very vast website around developing optimisation for search and audience growth for the emirates woman website. So, 
Grow took great care in understanding our brand values and our company culture which really helped us to be able to work this project successfully.
I would definitely recommend Grow to a friend or another business. One of the things that's unique with Grow is that they spend a lot of time thinking of user psychology which makes a lot of sense, but with technology companies that's not the first thing that people think about"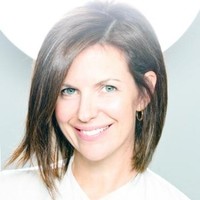 We were very fortunate to be nominated for "Best Design & User Experience" for the Emirates Woman project, you can view the full case study
here
.

2. FLIPOUT
Testimonial provided by Shane Rahman: General Manager of Flip Out
"Being a large jumping park in the Middle East, we've worked with a lot of marketing agencies in the past, but none of them have come close to the work that Grow does for us and how they are committed to the job.
Grow is always on top of it; always, regardless say we need small changes, we need help with something or ideas as such, they are there to support us and they're always on time with their updates, their reports; weekly reports and they put in hours to make sure that we always get the value for money.
As I mentioned earlier, we have worked with different agencies, but
since we started working with Grow our reach has expanded and we have a lot more exposure now. 
At the moment we are the leading trampoline park for birthdays, schools and corporates and that's all with the help of Grow.
It's the perfect value for money, I would say and they're always like on top of everything; updates, if you want any help like say approvals; they're always there and they always support the company. We'd highly recommend them to any other company which is looking to expand their reach."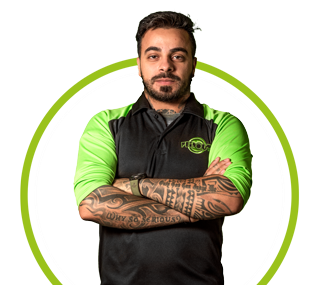 We were very fortunate to be nominated for "Best Social Media Strategy" for Flip Out, you can view the full case study
here
. 

3. PLANTERS
Testimonial provided by David McBryde: Owner of Planters
"Planters has been operating in Dubai for forty years now. We are a landscape company and we specialise in interior, but also more recently exterior landscaping. We've been working with Grow for just over five years and they've been of enormous help to drag us into the twenty-first century; utilising the technology that's available now.
They initially helped us with our new website and
they were able to provide us with a technically superior website than we had before and certainly a visually superior website
and that led onto digital marketing, search engine optimisation and that has been sort of fairly constant progression during these last few years. We found that extremely helpful. With our sales team, we need that kind of data that Grow can provide us, and that provides clarity, it provides focus and it provides measurability.
We need to know exactly where we are spending our limited resources on sales people, marketing generally and knowing it's going to the right places. It is essential in today's competitive market place to have that edge and so I certainly would recommend them."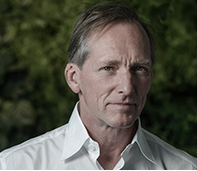 4. FOUR SEASONS
Testimonial provided by Ryan Rocque: Digital Marketing Manager of Four Seasons
"Four Seasons is one of the most luxurious hotel brands in the world and we were looking for partners that emulated the same essence.
We found that Grow fed well with our brand and we were able to communicate with them extremely well and it was just amazing working with them.
During the pre-opening of our restaurant we were approached by quite a few agencies and Grow seemed to stand out. They had a very professional team, they understood our brief from the get-go and their costing was exactly what we were looking for.
Grow have a very strong team of web designers. They were able to take all our requirements and convert them into a beautiful website.
They understood our brief perfectly and they were also able to guide us through the process.
They were always there when we picked up phone and needed assistance. Working with Grow we found that they are extremely professional. Their team was extremely helpful to us. We felt that in the process of working with them we were able to create a bond and they were able to convert building a website into a fun task as well.
If I had to recommend Grow to a friend I would just say that forget about everything and just let them do the job. They know exactly what they are doing and it's going to be a great process working with Grow."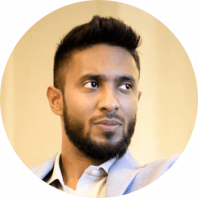 If you're reading this and are already one of our beloved Grow clients, please feel free to review us on Google
here
.
To start a conversation on how we can increase your business ROI, contact us today:
get in touch