As an avid lover of working with restaurant owners, I'd like to discuss the many pros and cons of marketing your restaurant business via online booking platforms. These platforms include
Talabat
,
Zomato
,
Food on Click
,
Deliveroo
and Uber Eats. These are just some of the third party providers who partner with restaurants to provide them with online ordering, reservations to their restaurant or simply a directory listing service.
If you are a restaurant owner, undoubtedly, you have engaged with a few of these names on some level and you are likely to be paying either a monthly fee or commission as part of their revenue structure. They are a huge bolt onto your business and they can drive extra revenue for your brands, but are there pitfalls? In this article, I discuss the Pros, Cons and Sweet Spot in utilising these external brands. Without further ado, let's jump into the Pros.
The Pros of a 3rd Party Online Ordering Booking System for Restaurants
1. Be Associated with a Household Name
The above are household names in the UAE, and it's guaranteed you will be a member on at least one of these websites, have your own account or perhaps even have downloaded their associated apps. Be seen on there or miss out. If you are not on a third party website, it's guaranteed your competitor will be. It really isn't worth missing out on that extra exposure since they can afford to invest heavily in online & offline marketing campaigns.
2. Great Tools for Restaurant
Start-Ups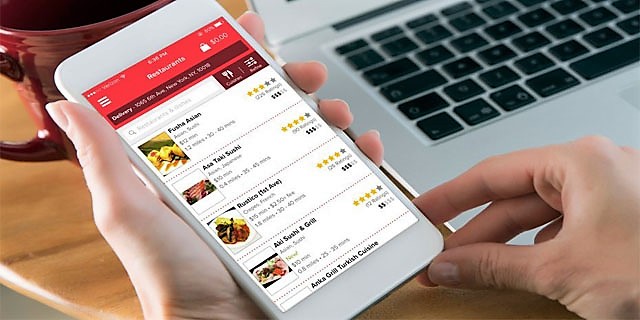 As a restaurant start-up with limited funds, leaning on third parties is a great option in order to boost your brand awareness. You may not be able to invest in a fully furnished
online marketing strategy
and
online ordering website
from the get-go. If this is the case; you can utilise their large databases and get involved with some targeted marketing campaigns. You'll get your own directory page, essentially a holding page where you can place your contact details and food menus.
3. Strong Databases
Third parties will naturally have a strong database of thousands of users on their system that they can market to. They are likely to have a segmented e-mail marketing list so for example, if you are an Italian restaurant owner looking to email a promotion, they are likely to send a targeted message to customers who have ordered Italian food via their booking system. Users on their social media websites range in the thousands so by having a post on one of their accounts, your potential reach could be in the millions. There is some prestige being associated with a big name such as Zomato or Talabat, this credibility will assist when making the decision to purchase from you.
4. Keep Operational Costs Low
Deliveroo and others will have their own dedicated drivers to pick up your orders and send to the customer, so if you're in the early stages and don't yet have the funds to invest in your own drivers, then it can be a large initial asset to the business until you have developed your own dedicated fleet. Save on driver salaries, vehicles, visa's and other employee-related costs, perfect if you're initially looking to keep overheads low. Perhaps you're venturing into the online food ordering space and want to experiment to see if this step is right for the brand. You could test to see if you are ready to implement from an operational sense and tweak your delivery processes as you go.
5. Spread your Promotions
It's easy to spread your discounts and promotions with third-party websites. They'll have their own mechanisms and platform to help amplify your discount or deal. They are starting to hand pick brands who heighten their image and give them prestige when it comes to promoting discounts.
The Cons of a Third Party Online Ordering System for Restaurants
1. No Control Over Touchpoints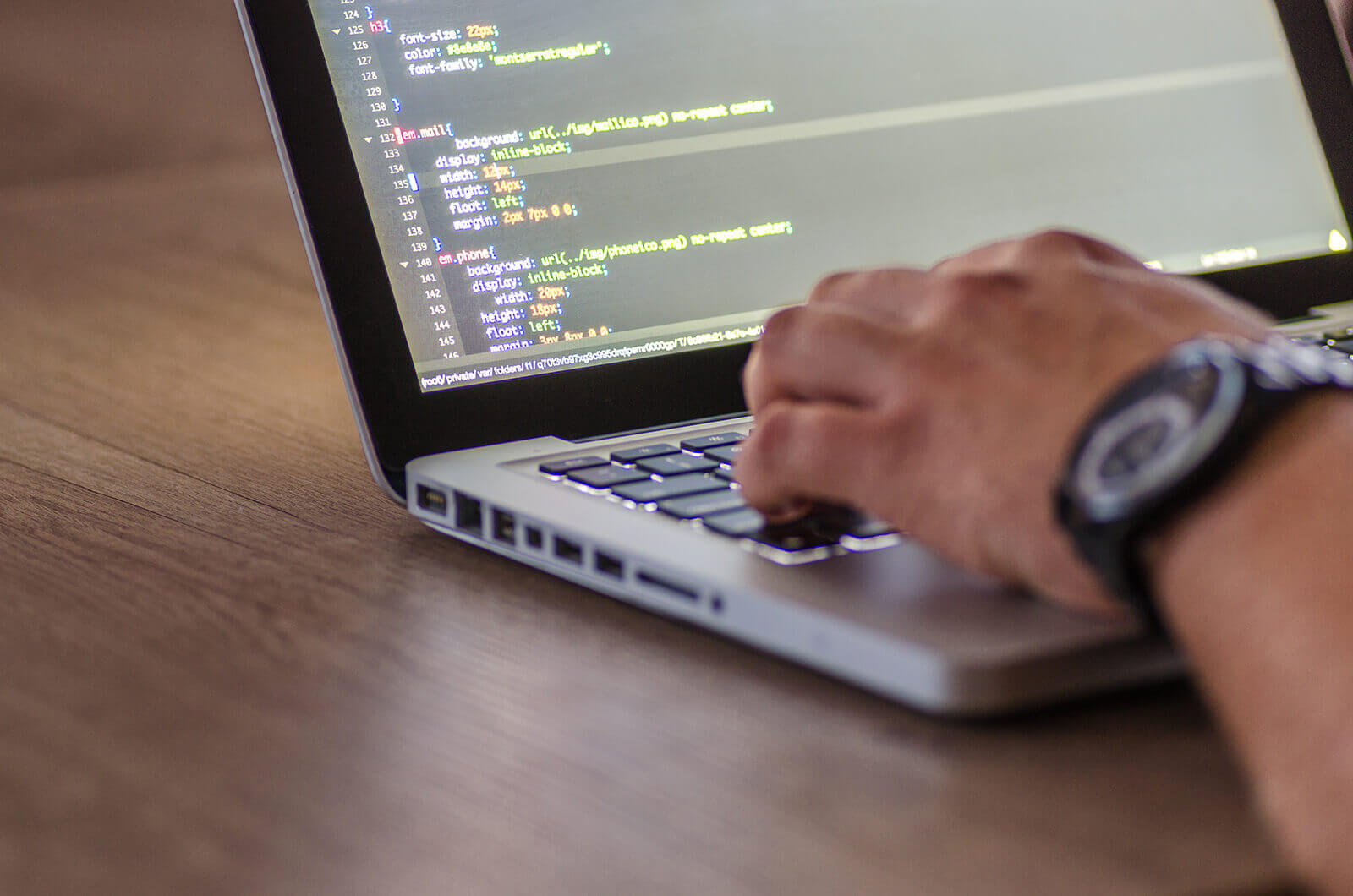 Do you want an external partner to be in control of the customer experience? For example, if the Food on Click delivery guy is simply having a bad day, arrives late at your customer's door and poorly communicates: you will not have any control over the customer service script. The customer may automatically associate their "bad experience" with your brand, rather than Food On Click. You may have lost a potential lifetime customer without actually having engaged with them. Perhaps your mantra is to always deliver food within 45 minutes. If a third party fails to deliver that promise it will reflect badly on your entire brand. How will the food arrive? Will the packaging be strong? How will they relay feedback back to you?
Actionable:
Check your Google Reviews for your Restaurant; did all of those reviews come 100% from your brand, or were they from customers using a third party?
2. Brand Inconsistency
In line with the above, when you are listed on their websites, you will simply be sitting neatly within a pre-designed template which will not be in line with your brand. You'll be uniform alongside hundreds of other restaurants; your competitors and mentors.
The same goes for the marketing, you'll sit within their own branded newsletters, social media posts and more. Would it bastardise your image if your logo clashed alongside theirs? What if you were placed next to a lower perceived brand in the
market within a newsletter
?
3. They can sabotage your own SEO!
What is the first search result that appears on Google for your restaurant name? If it is not your own website then this is a huge issue. Third parties often sabotage your brand keyword and place this in their own Google Ad campaigns. Depending on the relationship you have with them, ask them to remove this practice within the agreement phase. If your website is
well-optimised for SEO
, your website or at least your own Google advert should appear when you type in your brand name.
Actionable:
Google your restaurant name NOW. Are you #1 for your own brand keyword?
4. Commission Based Structures / Monthly Fees
You will need to pay anything between 10-25% to be hosted by a third party. If you open four to five branches then you are going to be giving them a lot of your hard earned revenue. This can be negotiated especially if your brand name becomes extremely popular and you are driving a lot of traffic to their website. When you transition to your own online ordering platform, it will become a lot less attractive to pay this commission externally. Eating into your profit is not something you would need to do if customers were to order online directly from you.
5. What if they Disappear?
What if one of the third parties simply disappeared? Just as LivingSocial left the UAE market in 2012, leaving behind Cobone & Groupon as the leaders; can you imagine if a brand received their main revenue from a large name who suddenly ceased to exist? A company closure could mean that you immediately lose the revenue that they are generating for you overnight, and this could mean drastic implications for your restaurant business. If your strategy is to depend entirely on third parties to drive your success, this could leave your revenue with a gaping hole should drastic changes happen in the region.
The Sweet Spot: BE IN CONTROL, restaurateurs!
Own Your Own Online Ordering Platform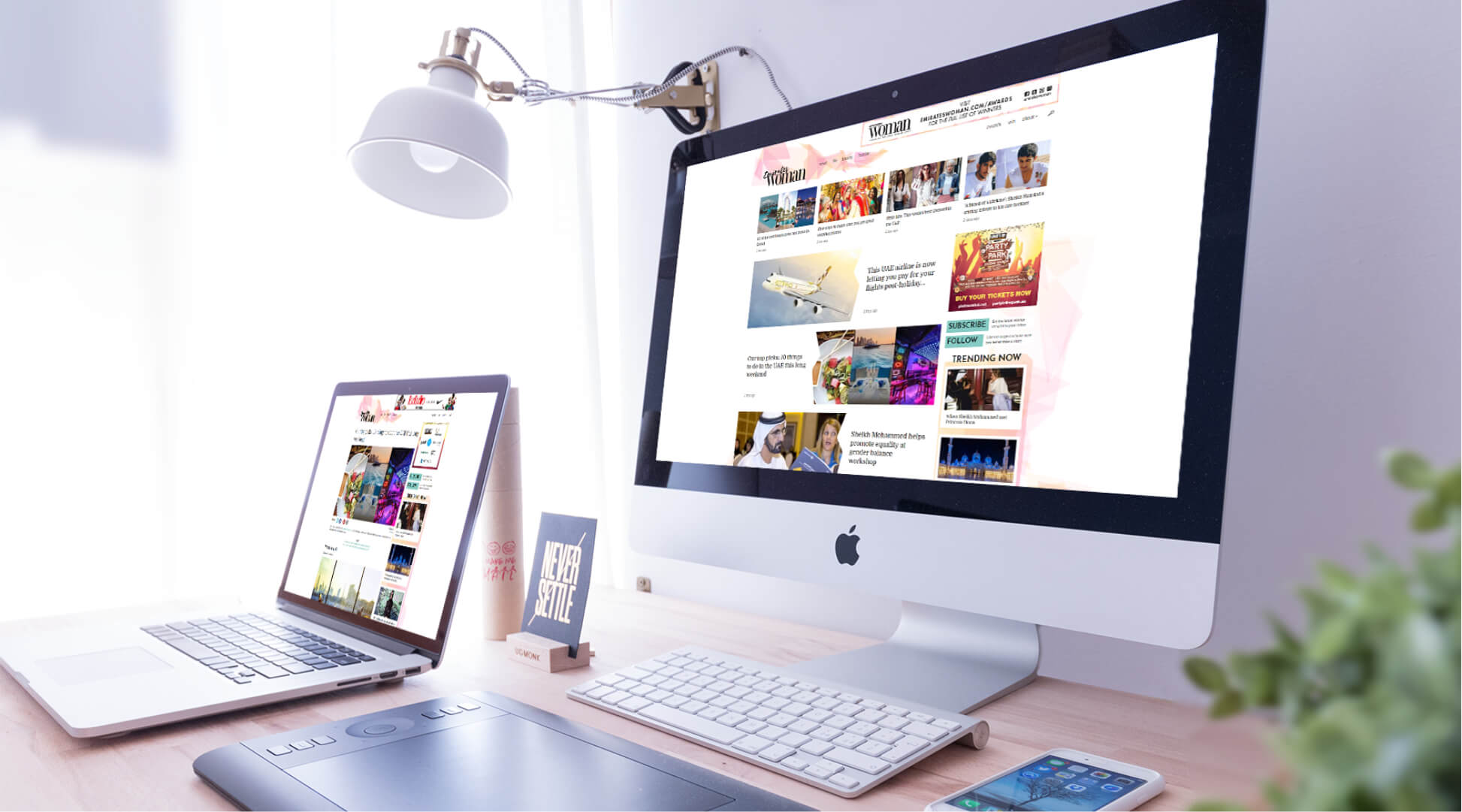 The ideal as a restaurant owner should be to provide your customers with a seamless experience online, fully aligned with your brand identity. You should be in control of the entire customer journey, from when they enter your website, order online, receive a call & receive their food. By being in control, you can ensure that you provide positive experiences throughout every touch point. You can also close the loop and track all of your marketing efforts.
1. Keep 100% of your Revenue!
That's right! Once you have invested fully in an
online ordering website
, completely tailored and customised to your needs, you won't need to pay any commission to the third parties. You keep what you earn, and then once you are receiving strong ROI, you can reinvest this into your own marketing and keep earning more.
2. How do you keep users on your own platform?
You could offer an experience or an incentive that the other third parties don't have. Make it extremely unique such as an exclusive discount or perhaps exclusive menu items that the third party items don't have.
You could gamify it as well so if a user uses your website ten times; perhaps they get an entire meal for free.
Social media can play a huge part in the above success. Keep reminding your fanbase of the rewards and benefits they'll get by using your website.
3. Brand loyalty
Why not make your customer loyal to your website? Incentivise them to use your website by offering them loyalty points. One of our restaurant client,
Sushi Counter
, has successfully launched a loyalty programme on their website, encouraging users to keep using the main website. Every time you order, you'll rack up points which will enable you to receive free meals and discounts in the future.
4. Personalisation
In the rat race to draw attention to the media absorbed mobile scroller, users appreciate personalisation. So for example, if you know that a logged on website user loves Sashimi dishes to order on a Tuesday night, why not make his entire order process seamless and show his most recent order, along with other sashimi dishes he may like. The reordering process should be smooth. He can also receive a reminder email the following week to see if he'd like to reorder at the same time.
5. Your Own Marketing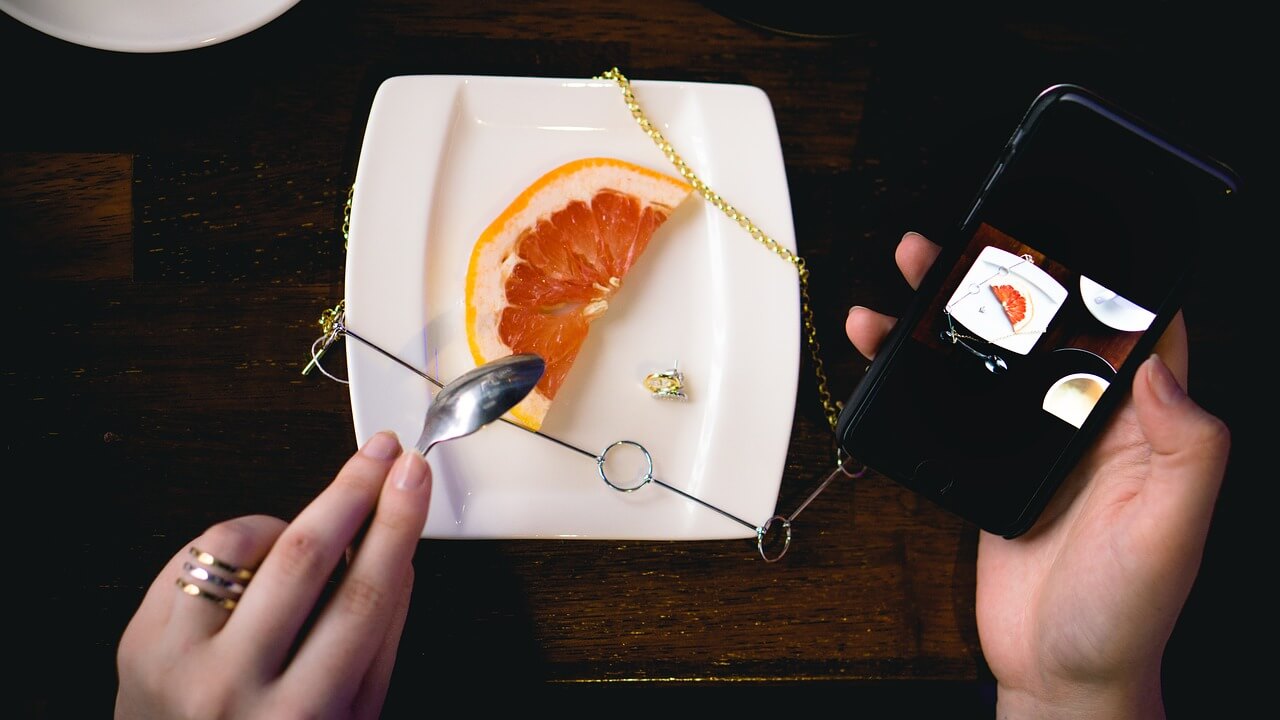 Through owning your own platform, you'll also own your database. With consent, you'll have data on everybody who orders on your online ordering platform. You'll have their email address so you can re-market to them and send them emails on a frequent basis. Use dynamic
social remarketing
to ensure your customers are seeing ads from your brand rather than the third party brands. You'll have no restriction in terms of how often you can market to your customer. The data that you'll have compared to that of third parties will be far more extensive. You'll have information on what the most popular dishes ordered are, the person who orders the most and where the drop off zones are within your online ordering system, giving you an opportunity to work on them.
Actionable:
Try an Instagram Story incentivising users will a limited edition menu item or an exclusive discount. Since it's only available for 24 hours you can make your fanbase feel special and then track the success of the campaign.
The above techniques and more will prevent them from using the third parties and using your own website. Be creative and track where your ROI source is coming from.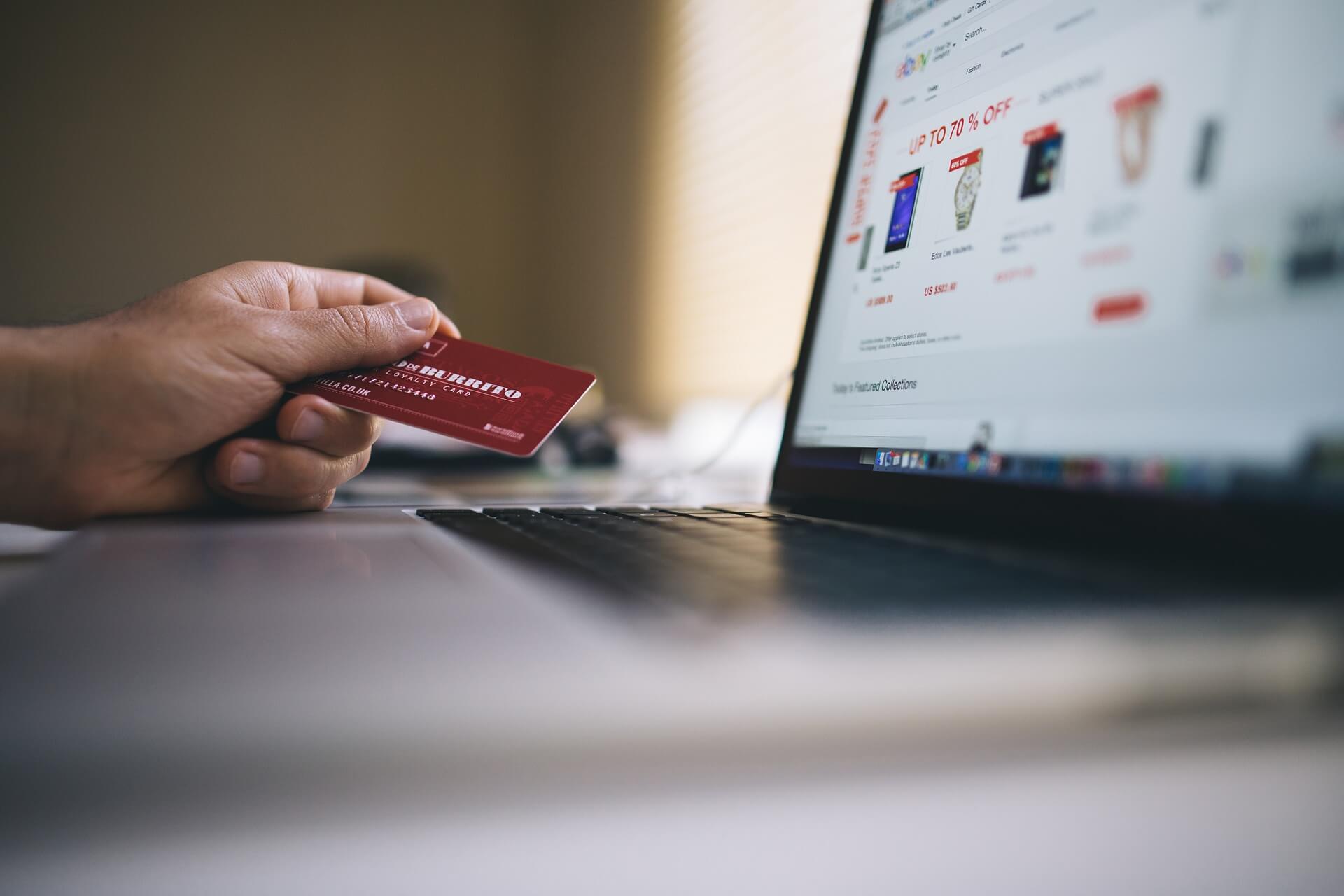 Restaurateurs, I would like you to join in the conversation. What positive experiences have you had from using online booking systems and these third-party providers? Which are the best to use and have you had any issues using them? I'd also love to hear the other side such as how you've utilised your own platform in the right way. Share your experiences and achievements and we'll add these to the conversation. I am looking forward to hearing your input!
My opinion is that it's worth leveraging third parties in the start-up phase of your restaurant, and then once you're yielding strong ROI from them, reinvest those funds into
developing your own fully fledged online ordering system
and marketing campaign. Establish strong brand loyalty and incentivise users to return to your own platform, and slowly reduce the reliance of the third party platforms.
Grow helps Dubai-based restaurants who have more than 2 branches in the UAE and who are looking to make the transition to their own fully fledged online ordering system. We also sculpt high powered, ROI driven marketing campaigns to ensure month on month success of your restaurant brand.
Contact us today
to discuss your Online Ordering System for your restaurant.
If you liked this article, you may also like to read
Remarketing for Restaurateurs
.