Being a foodie entrepreneur or multi branched restaurant owner - marketing for your restaurant has never been so versatile. Through the revolutionary method of "Remarketing" (also known as "Retargeting") you can now tailor your marketing message and content to the individual and make more of an impact, and more importantly increase your bottom line.
In a nutshell, Remarketing is savvy, customer led marketing based on historical actions.
Many years ago, being able to "follow" your customer around a website seemed impossible, but now the data that we can receive is invaluable. With remarketing, all it takes is installing pixel codes on your website. By giving your ideal target customer exactly what they want, they'll be more likely to buy. Appeal to their interests and you're far likely to increase conversion rate to your website.
Since there are many mediums in which remarketing can be used, i.e. Google, Social Media, Youtube, Email. etc. For ease I have created real life scenarios where you can utilise these marketing platforms for maximum impact. However, I am also a true believer of offline remarketing too! With remarketing, you can be truly creative with your touch points along the sales process. I heavily believe in tying up online with offline and "real world" remarketing.
Powerful Remarketing Strategies for Restaurants for the following scenarios:
Opening your Restaurant or hosting an event / workshop
Launching a new food product / menu range
Keeping in FRESH contact with customers
Increasing Online Sales through your Online Ordering Platform
Increase Footfall at your Restaurant
Let's start with Number 1…
REMARKETING STRATEGY 1: Opening your Restaurant through hosting an event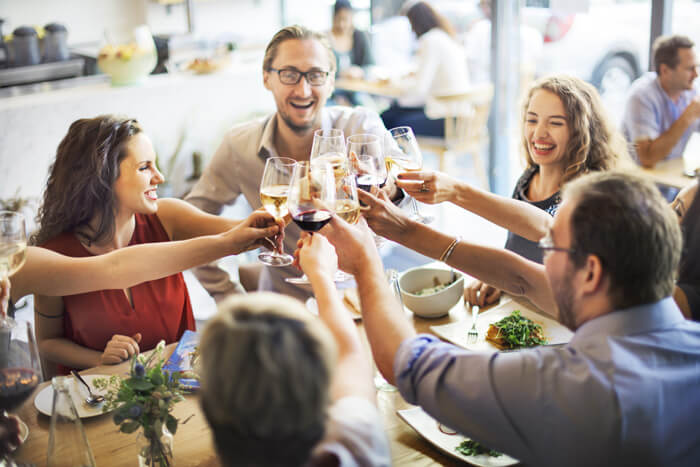 Ok, let's say you're looking to open or reopen your restaurant. . Follow the roadmap below to create a successful remarketing cycle.
A) Create an Event on your Restaurant Facebook Business Page
Facebook events is a powerful tool . If a person mentions they are "interested" in the event, without even committing, it still gets shown to their friends. Also people who say they are attending or interested in attending will automatically get a reminder via their FB calendar. Powerful stuff.
Give people a summary of what the event is going to be about. Official timings, a location map, a link to an ICS, calendar invite, expectations.
Persuasive Psychology tip:
Reciprocity. Offer an incentive for Free, i.e. Free Drink on Arrival, or FREE Taster Samples. The customer will already be willing to give something in return. We will talk about this later,
B) Create an Advert to promote that event via Facebook Business Manager
Now that you have an awesome event set up, you can promote that ad and reach your ideal target audience.
Your restaurant is a high end, Italian Restaurant located in downtown. Your target audience are middle aged, HNI & couples who appreciate Italian food & fine dining.
Create copy which will resonate with your specific audience and target the correct profile all through Facebook targeting. What does your ideal persona look like? What age ranges do you wish to target, gender, educational status, location. Do you wish to only target Italian expats?
Who are your restaurant mentors? Do you aim to be a Osteria Francescana, one of the best Italians in the world? Then Add that and other to your targeting. Add influential chefs, and other proactive restauranteurs to your interests list. Remember you need to be attracting people who are most likely going to convert into REAL, lifelong customers.
C) Drive people to register their attendance via a landing page.
Once you have your ideal customer on your event page, we need to funnel them to a landing page in order to register them with their email address. This landing page will answer the 3 What's:
What Is This?
It's the Opening of the Newest 2* Michelin Italian Restaurant in Downtown
What's In It For Me?
We're Exclusively Inviting you to come along, meet the chef & enjoy FREE taster samples of our menu along with a glass of prosecco.
What Do I Do Next?
Register Here. The name and address can be a mandatory field, try and also push for a mobile number.
Make sure you add in a Pixel code to the landing page - THIS WILL ENABLE REMARKETING TO KICK IN!
Persuasive Psychology tip:
Scarcity Principle. On the landing page say that there are a limited number of spaces available! This will make your event more desirable. You could even have a pop up showing "Mario just registered his attendance 5 mins ago" to further enact haste.
Using the email marketing list of registered customers, we can upload that to Facebook to...
D) Remarket to the attendee's via a Personal Facebook Video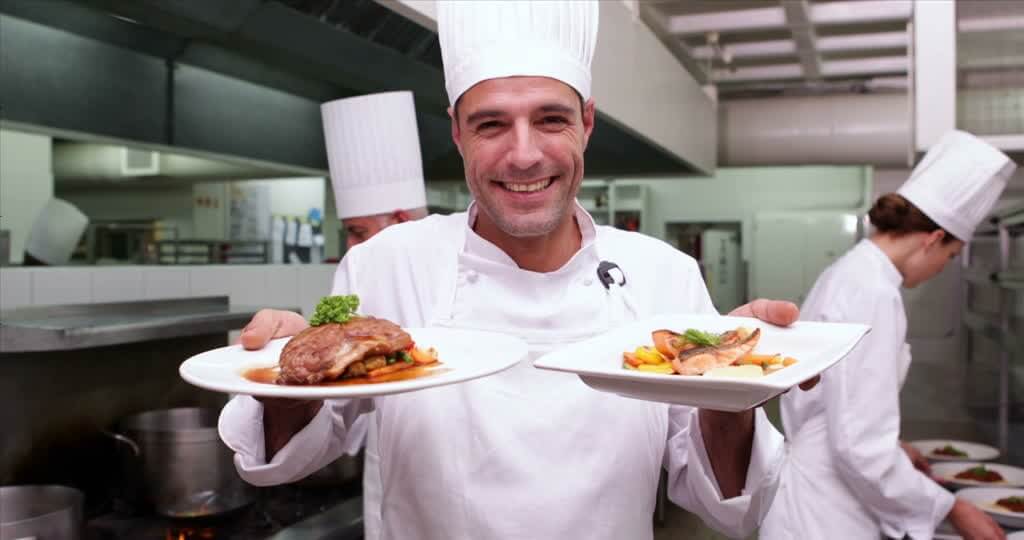 The chef of the restaurant is personable character and has an ambition to talk to all 200 attendees. He really wants to understand his customers to the core. So he decides to take a personal video thanking the people who have registered for the event. He tells you how excited he is to meet you, and in the video he asks " What are your top 3 favourite Italian dishes?" You can answer when I meet you at the event…! He has filmed it at the restaurant and you can see his team cooking avidly in the background, it already looks enticing!
Putting a face before the restaurant brand will mean that your registered customers are even more likely to show up. This means that your customers have already met the chef online before attending the event, and he has already engaged you in a conversation that you can continue in person!
Persuasive Psychology tip:
Social Proof. Has your 2* Michelin Chef mingled with the likes of Gordan Ramsey, Thomas Keller or other high star Michelin chefs? If they've had a photo together then even better, place those photos in the video so that they're visible! It is proven that we are heavily influenced by social proof. This restaurant must be the bees knees if that chef is associated with these culinary legends.
E) Remarket via Email
People's attention spans are so short, that your event will be forgotten about once the next event gets promoted. Your customer will succumb to shiny object syndrome. You'll need to remarket the event via email and ensure you have these go out:
Thank you for registering email. This needs to have details about the location of your event, timings and also an option to cancel.

Reminder Email: 1 week after the registration email
Reminder Email: 2 Days Before
Reminder Email: On the Day

F) Real Life Remarketing?
As a personal touch, you could even personally call each attendee. In my opinion, I call this "real life" or "personal" remarketing. It's hard to let someone down on the phone. It's probably the easiest way to get a straightforward "yes" or "no" answer. It can be part of your sales funnel, so whether you associate it with your marketing or sales, ensure that this step happens. Get the caller to enforce that "the chef & team are looking forward to meeting you".

G) Event Remarketing
So it's D-Day for your restaurant opening! In cue with the Facebook video that already got sent out to the registrants, the chef mingles and speaks to each person, he asks the questions about Italian food. His savvy attendant is by his side benignly writing down notes on the conversation. The transaction is reciprocal for both. The chef is getting invaluable insight from his real customer while the customer feels like he is being listened to.
There you go! You have another tailored list of highly interested people who came to your event! Use this to create a separate mailing list so you invite to future events. Did your feedback form have a simple questionnaire on it? Perhaps someone has specified that they have just turned vegan and that they would like more information on vegan products. Add them to a tailored list and if you ever launch a new product range that is vegan..then let's get to strategy2!
You could apply the above for other restaurant events such as a culinary workshop.
REMARKETING STRATEGY 2: New Online Product Launch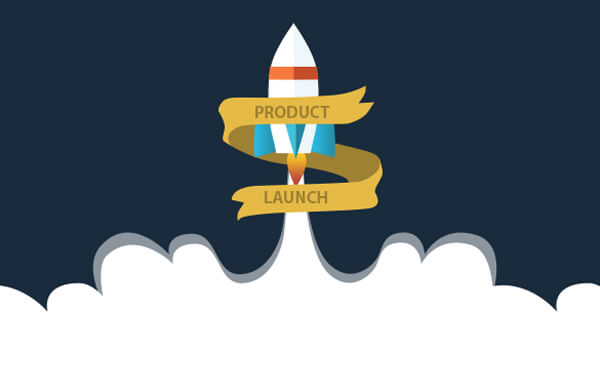 Let's do a case study for a product launch that you've just added to your menu. In this case, let's pretend it's a new vegan range that you've just launched at your restaurant and you want to spread the word. You've created a tasty lifestyle video which showcases some of your key menu items. A couple of items featured are Vegan Mac n Cheese and Vegan Lasagne. You've already done a photoshoot and you have product items of these on your online store. You now need to spread the word. You already have a database of existing customers but you want to reach out to new customers too.
A) Google Remarketing
You already have a normal mac n cheese and a meat + veggie lasagne on your online ordering website. There are other pasta dishes and products that are similar to the new vegan mac n cheese & lasagne that you wish to promote. Through adding a Google Tracking Pixel to your website you can track certain events. Make sure you add your pixel in advance so you have sufficient time to build your lists. If you're not a developer, you can always use Google Tag Manager to set up the pixels to track conversions. It let's non-techy marketers assist with the set up.
For example, we can build a list of people who have engaged with these products and then we can use the following techniques:
B) Google Search Remarketing
Using your list from your event (the people who wanted vegan options) or by using the list of people who have already visited your website and in particular, the food items we have mentioned, means we can be exceptionally broad with our keywords. Usually the keyword "vegan" would be competitive & expensive, however now we have a super targeted audience, we can use this keyword. We would never be able to achieve the same results with usual SEM. You can push out an ad which will ensure that your previous customer lands on the vegan food item. You're going to get a very high conversion rate.
C) Google Display Remarketing
Again using the above lists, you can push out delicious looking display banners on targeted websites (Food sites, ) with an enticing call to action to purchase. Yummy!
D) Youtube Remarketing
Using the above principle. You'll be able to target people who watch videos but are interested in a certain demographic (healthy eating, veganism). The video Trueview video ads can feature a call to action overlay which will drive users straight to your new vegan product section.

E) Email Remarketing
Through your online ordering system, you can view who has purchased similar food items in the past, plus from the people who came to your event and extract the email addresses.
Send out an email with content similar to:

"We listened and took action!"

F) Facebook & Instagram Remarketing
With the lists that we now have, we can upload the video and target to the existing customers
To reach a new audience, we'll enact the targeting approach. Creating a new ad and adding in the demographics as we've previously done in strategy 1. Ensuring that we target people who are interested in veganism, has your competitor launched a similar product? Not a problem, simply add the section "likes 'x' page" and you can reach out to customers who like those pages too.
Remember that consumers on Instagram react differently to advertising than those on Facebook. The aesthetic of the ad should be natural and in line with your current Instagram feed. Never make the ad too salesy as that's a bulletproof way to kill your conversion rate.
If you wish to do a product launch in your restaurant, follow the same steps in strategy 1.
Using the remarketing mediums above, you'll be sure to drive super targeted customers to purchase your new food product online!
REMARKETING STRATEGY 3: Keeping in FRESH contact with your customers


Why not have an interactive tablet and hand it out at the end of the meal, asking for your customers to fill in their feedback? You can filter emails immediately.
IF it's a first time user, then perhaps adopt the Facebook & Instagram Remarketing approach.
Has the customer come back to the restaurant for a second or third time? Then send out a FRESH new message from the chef. Customer will zone out from your marketing messages if they stay the same. You'll need to devise a remarketing journey for all types of customers and interactions.
Most Online Ordering Systems can track when a customer has their birthdays (You can incentivise online users to give this data in return for a coupon code discount).
If you wanted to be SUPER creative & personable, we could get our Michelin chef to send out a birthday message on Facebook as an Ad. Or this could happen in the form of email.
Other Remarketing Options
The remarketing never stops at the event. Keep thinking of creative remarketing strategies in order to keep in touch with your customers. Remember if you don't continue, you may lose your customers to competitors who may also be fierce in the market.
Make sure you market appropriately to different customer segments.
ACTIONABLES
Which types of remarketing journeys would you consider for the following scenarios?
The people who clicked on the landing page to register for your opening, but didn't actually register.
The people who registered on the landing page, but didn't show up to the restaurant in person.
The customers who attended your event, but gave negative feedback.
The customer who attended your event, enjoyed it, and mentioned they were dairy free.
The customers who came to your event, but have never ordered online.
The customers who have ordered online several times, but have never attended your restaurant.
The customers who have watched your video online fully, but have abandoned your cart twice.
The customers who ordered online and gave a bad experience.
________________________________________________________________________________________________
Did you receive value from these 3 remarketing strategies?
If YES, enter your email address below to receive the next 2 strategies. I'm so excited for your restaurant and the potential to achieve higher conversion & even greater ROI!
The next 2 strategies are the 2 MOST IMPORTANT in achieving financial success for your restaurant.
4) Increasing Online Sales through your Online Ordering Platform
5) Increasing Footfall at your Restaurant
Be Quick! I'm only sending this out to the first 20 subscribers.