Let's review last year's SEO efforts. Did you get ranked highly for an important keyword? Did you come up with a consistent content strategy? How was your website performance? Maybe last year you had a little bit of a scattergun approach and perhaps you weren't clear on a keyword strategy & you submitted a blog article sporadically. This SEO guide is here to help make sure that you got all of the points and tips covered to move forward in order to craft a great SEO strategy for 2018.
To summarise, here are some of the topics that we'll be covering:
Is your Website Optimised for SEO?
Blog Design for UX
Website Speed
Hyper Optimised for Mobile
Onsite SEO Optimisation
Keyword Research
Keyword Planning
Competitor Analysis
Content Analysis
Link Building
Content Promotion

Is your Website Optimised for SEO?
So lets jump in to the first section. I always say "website first, marketing last". There's no point in even considering a good SEO strategy to point leads if you haven't evaluated your website properly. It is advisable to re redesign your website every two to three years. This is the average lifespan of a website since practices and trends change so dramatically in the digital universe.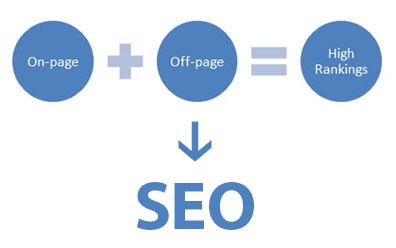 Optimising your website for UX
Lets consider your website. Is your website optimised in terms of user experience? This is one of the crucial SEO factors that Google considers in terms of visitors landing on your homepage. Are they getting the correct information that they intended to see in a succinct and user friendly way? Is it psychologically answering the 3 WHATS: What is this? What's in it for me? & What do I do now? Review the UX on all pages of your website. The 3 WHATS should apply to every page of your website, not just the homepage.
How long are visitors spending on the home page? Is there a good dwell time? This is a different statistic to bounce rate. If the bounce rate is high but the visitors only landed on the website for a few seconds, then that means they haven't been engaged; they haven't seen what they like. However, if people viewed and stayed on the page for several minutes then it shows that users are extremely engaged in your content.
"Dwell time is a metric which measures how long a user stays on a webpage before returning to the SERP. It is a metric that cannot be found within Google Analytics"
Blog Design for Optimised UX
Now, let's look at your blog. Of course, having a blog is the number one thing you need to consider for informing Google that you're keeping your website fresh and up to date. It's one of the most important pages of the website in terms of SEO. Consider the following:
Does it have crucial elements like UX links, interlinking & breadcrumbs?
Are there relevant & popular articles featured underneath the article you are reading? Visitors are going to scan through your article, so make sure that the fonts are legible, that you have a variety of fonts because you don't want it to look like one long monotonous piece of information. I would consider three to four different font styles. It needs to look interesting and "bite-sized" since we prefer to absorb information in small manageble chunks rather than in blocks of text. The entire presentation of the blog and contained articles need to look enticing. Also have some emboldened quotes and facts to break up the text.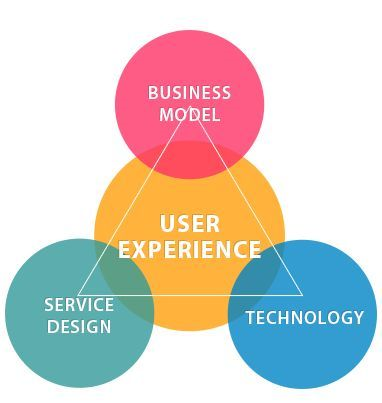 Website Speed
How many seconds does it take to land on your site? You can do a quick ping test online to see how long but if it takes more than a few seconds then you're not going to rank high in Google. Google looks at this as a crucial SEO factor, if your speed ranking is slow, you could be penalized. No one likes to be left hanging when clicking on a Google Search result, so make sure your website is fast loading!
Hyper Mobile Friendly?
Is your website mobile friendly? Most are of course these days, but is it hyper optimized for the new mobile trends? Visitor's behaviours on mobile have changed now. Due to social media, people have succumbed to the addictive habit of scrolling, scrolling, and even more scrolling! Users get frustrated with having to click on mobile - Is your website optimised for the scroll mentality that readers have?
Once you've covered all bases in terms of your website, now you can audit your long term Offsite SEO strategy.
Keyword Research
Keyword research is the first thing that you need to consider in terms of your 2018 SEO strategy. Firstly, self reflect: What keywords do you want to be ranked highly for? When your customers think of you, your business, your services, what would they type in Google to find you? What sentences and long tailed phrases are they going to search for?
Remember that voice search is a fast emerging trend, so consider the sentences or if you could describe what people are going to be searching for in a few sentences? Write them down, what would they be?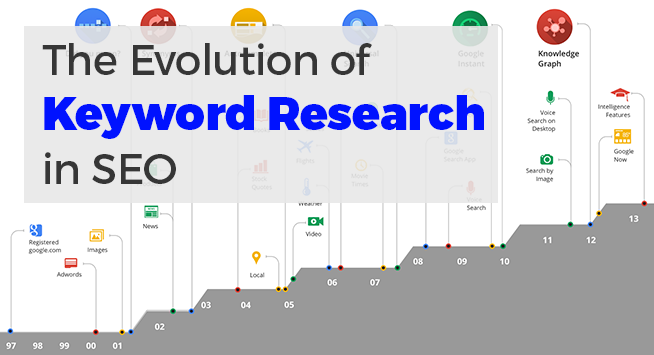 In terms of your business objectives, what services bring you the highest ROI? There's no point in going for keywords for the sake of it if they're not going to improve your business performance, if it's a service which only drives a small percentage of your revenue overall. You need to look at what's going to bring the highest return for your time investment. So consider highest ROI services and it can bring you the highest result for your business, for your life and consider what people really think about when they think about your business. So, write all of them down, do some brainstorming and even ask your existing customers. Ask them; how did you find me & what did you search for in Google to find my services? And if they didn't find you through Google, ask them, what terms they would search for. You can ask employees and trusted partners. List these in a mind map, it is so important to write these keywords down.
Keyword Planning
Now the next thing to do is place these keywords into a keyword planner. Google will tell you the search volumes for these keywords.There's no point in attempting to reach a high search ranking for keywords not many people are searching for, so look at the monthly searches and decide if it's worth it.
If the conversion rate of your website is high, it may not matter that you only have 50 monthly searches for one of your highest revenue generators of business, imagine if you converted just 1% into real orders - what would the impact be on your business?"
Next, tally up with another SEO tool such as SEMrush or Moz. Filter out the keywords by high difficulty, low competition keywords. So if it's a difficult keyword, this means that there are a lot of competitors out there who are competing for that keyword. They may have hundreds of strong backlinks dedicated to building up that keyword. A high competitive keyword may be unobtainable so it could be better to look for similar keywords which has a lower competition and can yield you faster results.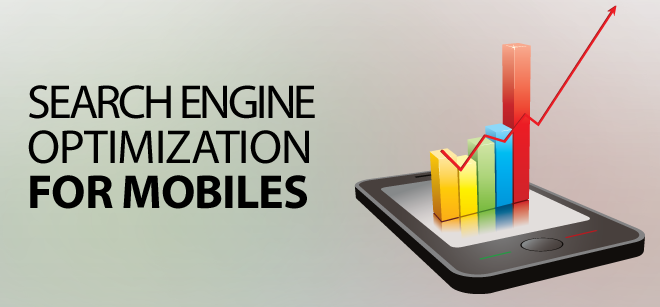 For 2018, instead of going gungho, set a goal for increasing your rankings on 10 keywords. Consider, what are the ten services or products that resonate with your business and which you would want to be ranked high for in 2018.
Competitor Analysis
A Competitor Analysis study is something that you've likely done in the past, however it is important to be on the pulse and seeing if new competitors are in the market and even to see if the existing competitors have upped their game. Type in the ten keywords that you've chosen as part of your keyword research. Type in those keywords into Google and note down the competitors that come up in the search results. Look through their websites and all of their pages.
What type of content do they have on their website?
Look at their blog, what types of articles are they posting? You can do thorough research and just really see what your competitors are doing and if they doing anything better.
Do they regularly post content on their social media platforms? Are they frequently writing articles in their blog?
You can also place your competitors in SEO online tools as well, so you really know their current standing, how they are ranking, what their DAs are, how many back links they have to their website and more. There's a wealth of information you will get from these tools. So, do a thorough competitor analysis and be well informed of your current competitors.
"Who you consider to be your competitors in the market may be completely different to your online, keyword driven competitors"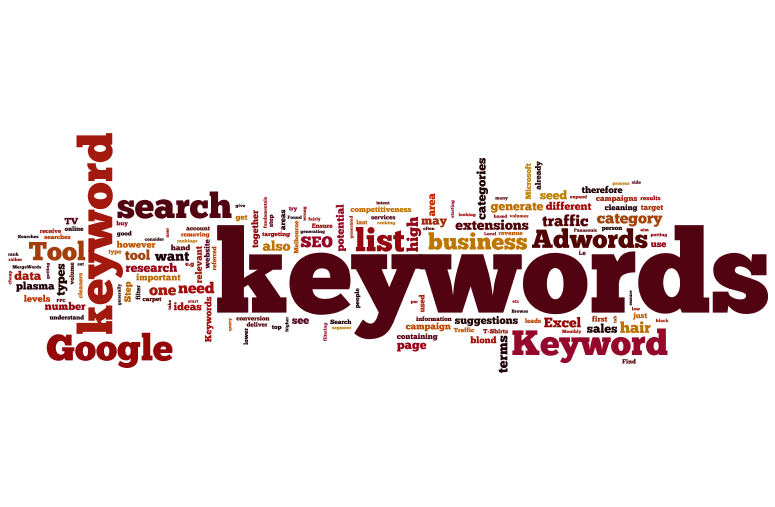 Onsite SEO Analysis
It may be time to run a new on-site audit of your website. This is a review of all the technical elements of your website. Are the title and descriptions correct and optimised for SERPS? Are your URLs savvy for the right keywords you want to target? Marry up the ten keywords that you've chosen and then match them to pages that you want to optimize for within your site. For example, if one of your target keywords is "
web design in Dubai
", then make sure that you have the page title and that it has that URL; and that it has keyword rich content to support the page optimisation (While making sure that you're not too spammy of course). Ensure that everything is working on each page and that you do not have any broken links, or missing images. Run a quick onsite check with web tools and make sure you have a developer who can fix those changes for you.
Social Platforms for Social Signals
Review all of your social & analytic platforms. Make sure you own them and that they are well maintained. Also, check that you have your Google fundamentals:
Google Search Console
Google My Business
Google Plus
Google Search Console is easily the most essential tool for SEO. You can officially submit your website to Google and you can resubmit your sitemap once you upload a blog article. You can check for search volumes in there along with search results for certain pages and much more. Google My Business is where you have your business featured on the map. A huge SEO factor since it dominates the SERPs. Make sure that you set-up Google My Business and you have your website, telephone number and relevant up to date images. A lot of people abandon their Google My Business; they think that their set-up is done but if you're operating new branches for restaurants or you've grown, you might need to update that information.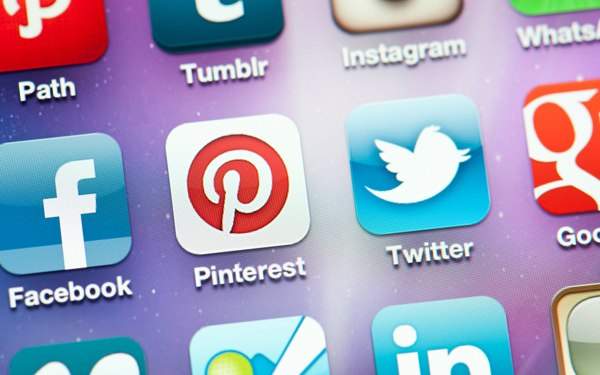 Google Plus is important because obviously it's owned by Google. You need to make sure that you own a Google Plus account because you can self-publish articles on there and become an authority. Because it's a Google-owned social media platform, it will naturally give precedence to those articles featured on Google+
Facebook & LinkedIn also send out strong social signals, so simply by engaging on these platforms regularly, it will inform Google that you are socially active and it will give your website more authority.
Content Research & Strategy
Consider the type of content you want to write for the year and see what's obtainable for you. Are you going to be pushing out an article once a week, once a month or every day? Google loves consistency, If you can only write once a month, that's alright, but aim for twice a month, if you can. Even if it's one, the quality, design and overall engagement rate of that article will make all of the difference. Make that commitment and add it to your calendar and make sure you commit to those timelines.
Think about what kind of content your audience is going to resonate with. What are they going to love reading? Where do they spend time reading articles on your industry? Use your keywords as inspiration as they'll need to be worked into the title of your article.
Headlines
Think of strong, emotional headlines for your blog articles. They should be intriguing enough to click on and draw the attention of your audiences, so make sure you have eye-catching titles. Write down all these titles that you think will resonate with your target audience.
Consider Power words such as "Effective, Proven, Case Studies, Reliable & Solutions"
Trump your competitor articles; write a much better version of articles that are out there which are deeming strong for a particular keyword. For example, if it's "25 Things You Need to Consider in a Web Design Agency", just beat that hands down and say "50 Things You Need to Consider in a Web Design Agency" and make it more informative.
Infographics
If you want to go the whole hog, ensure that infographics form a part of your SEO content strategy. Design an informative infographic with three to four statistics on an interesting topic. You can either hire a designer to do it for you or use a free site like 
www.canva.com
. There are some really good resources out there. Pinterest for one is good for inspiration. Also, make sure your blog is optimised so it will increase the readability and longevity of people reading your blog article.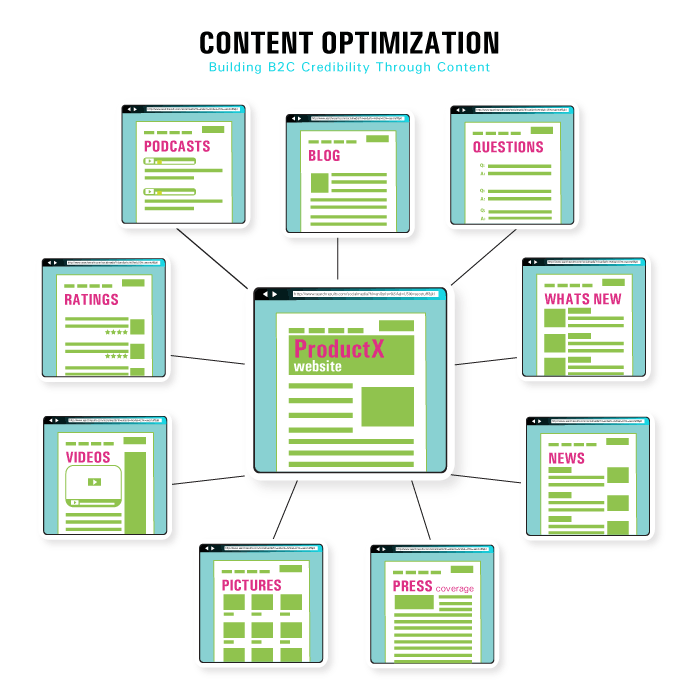 Article Call to Actions (CTAs)
Consider a strong CTA at the end of each article based on the objective of the article? If you want your readers to call your business then you need to add a CTA to call. If you just want them to send a general enquiry then you need to make sure you have an enquiry form at the end of your article. If you simply want to educate them, then create a lead magnet which gives them something in return for their information, like a free PDF or e-book. You can then use the data to remarket to them in the future. When creating a CTA all you need to do is consider what you want to achieve with your article.
Link Building Strategy
Lastly, consider your link building strategy for the year. Building solid, relevant links is one of the most effective ways of ranking high for a keyword.
Consider who you are going to approach; which influencers are you going to reach out to and say, "Hey I've just written an article that's interesting within your industry. What are your thoughts on it?" or "Would you mind sharing it?". If you're going to create amazing content, it would be good for you to think of who you want to approach. You can use Twitter or LinkedIn to find people who would be interested in your content.
Another great way of finding a potential backlink-website is to look for websites that have given your competitor's website backlinks. Buzzsumo is a great tool to find such websites that have linked back to your competitor's websites. You can actually contact them and say, "I've written a more up to date article. Do you want to update your website and provide a link back to our website?"
If you have naturally engaging content; and you are actively promoting it, influencers will always naturally want to share and may provide a backlink. Consider who you are going to contact. Have a goal for 2018-- how many links do you want to achieve? Quality is far better than quantity. Black hat techniques of submitting to hundreds of directory sites will actually hinder and harm your website.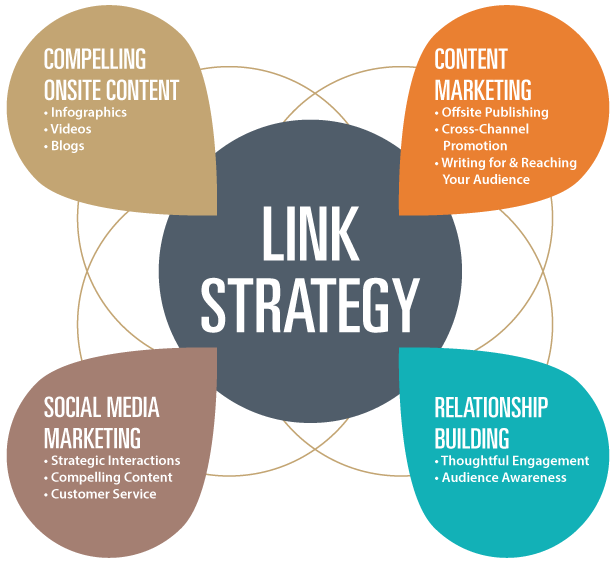 Consider Your Content Promotion
Where are you going to promote your content? Will it be on Tumblr, Google Plus, Quora, StumbleUpon to name a few. What newsworthy / PR related articles can you provide to well established PR sites? If you have a large article (like this one!) then you can keep promoting it by using social snippets, or quotes from within the article to cause intrigue.
Conclusion
These are just some of the ways that you can strongly build your SEO strategy for 2018. Make sure you have goals in mind for everything that you do. For example, you can start right away with these actionables:
Website improvements
Which website elements and pages are you going to improve? What's the timeline for them?
Keywords
Research Ten High Opportunistic, Low Competitive Keywords and set a goal for reaching an achievable ranking by the end of the year.
Competitor analysis
Be realistic. If your competitor has a DA (Domain Authority) of 60 and your DA is 30 then consider, based on your competitor, likely having a strong SEO strategy to aim for increasing the DA to halfway (15 points).
Content
Make sure you aim to get out one to four articles a month, maintaining consistency in content production & submission. . how many links do you want to achieve in the year? With all of this in mind, if you can just plan ahead for the year, then you'll be off to a really great start for 2018 and you'll be able to look back at the end of the year, maybe December, and think, "Wow, I really achieved a lot." It's not too late; you can begin now!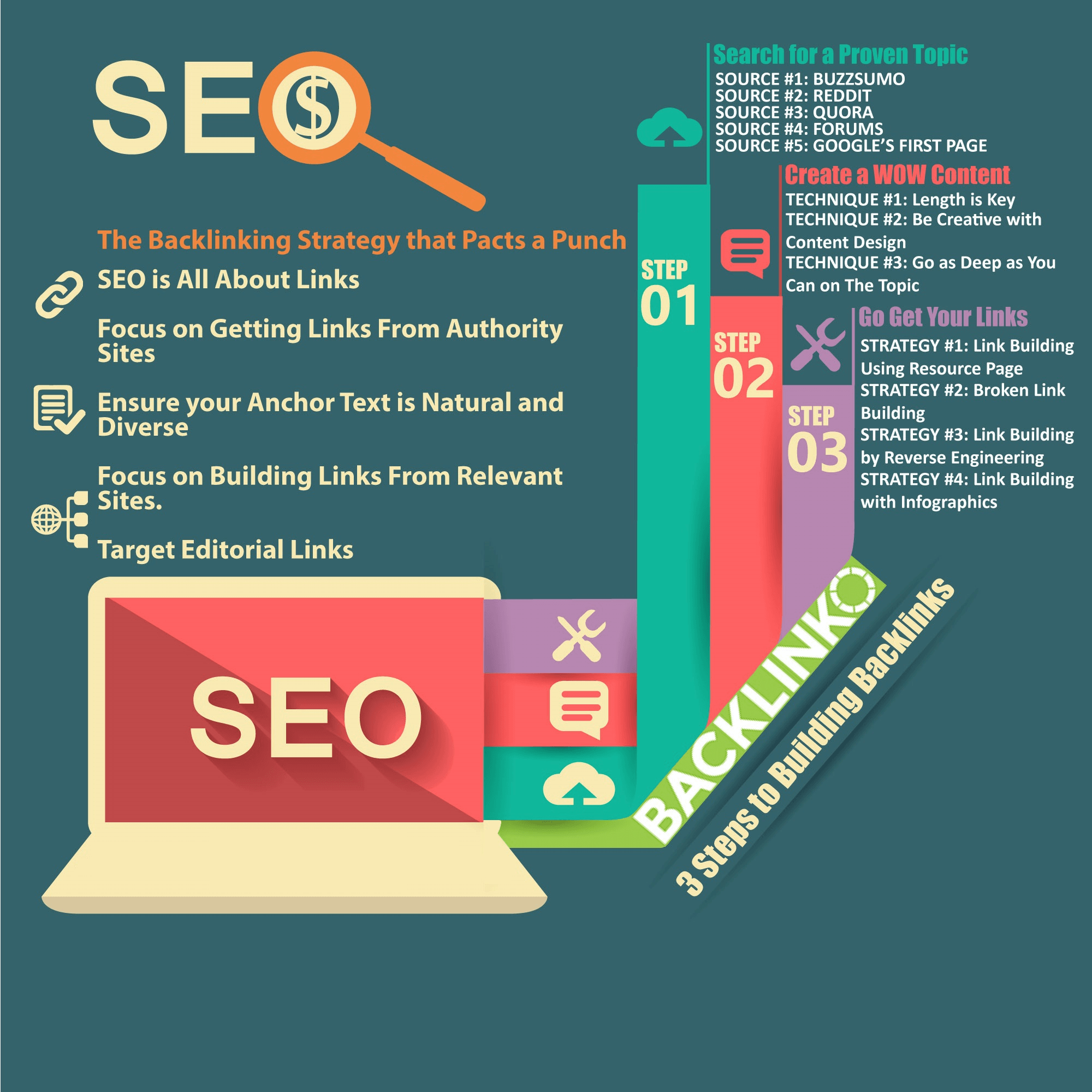 Monitor your activity & create your own SEO report
Commit to creating your own report. Using Google Analytics & other SEO tools, keep monitoring the performance of your keyword rankings, article clicks, real enquiries coming through the website and more. With Google now implementing AI, you need to stay on the pulse and up-to-date, so sign up to as many blogs and articles out there as possible to get key, up-to-date information.
I hope you enjoyed reading some of these SEO tips & ideas and are now excited to empower your SEO strategy for 2018. Good Luck!
Don't forget to download your FREE ESSENTIAL 2018 SEO CHECKLIST to help assist you with your SEO goals.